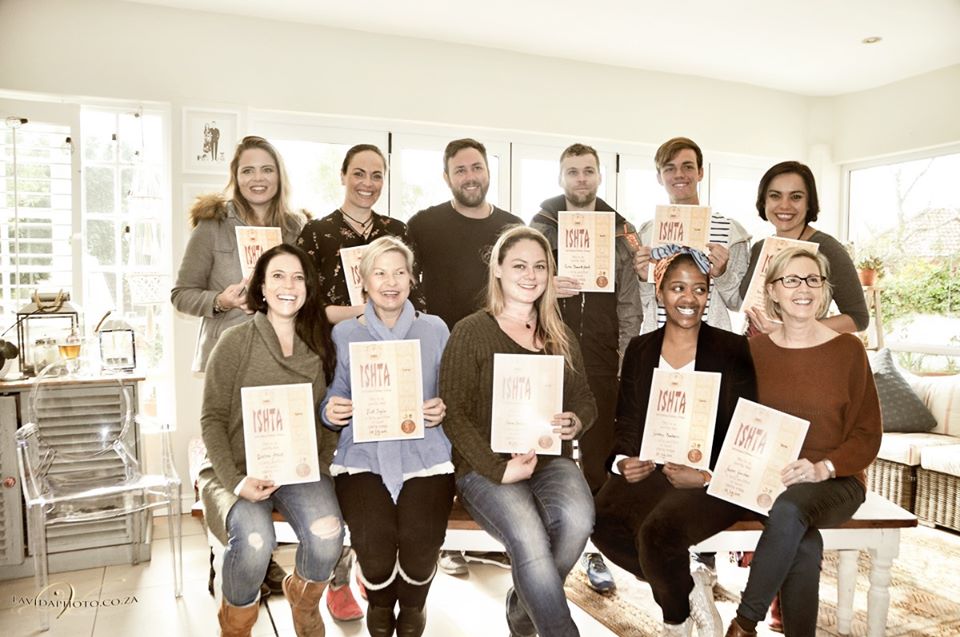 Your final step towards graduating as an ISHTA Yoga Teacher
This is it! Your final module in the 200 hour RYTTC.
We go away for 7 days together (venues vary) and immerse ourselves into the most practical, and beautiful, aspects of your level of training.
This module is compulsory for anyone wishing to graduate, as the passing down of yoga lineage must be done in person, between student and teacher.
TO BOOK PLEASE EMAIL US DIRECTLY:
ITINERARY
Arrival (usually on a Friday) at our gorgeous, pre-selected venue (provinces and countries vary from year to year): PROGRAMME COMMENCES AT 15:00
Daily schedule
(activities vary, and thus these times are a rough outline):
5:30 WAKE UP
6:00 Silent Meditation
6:30 Sacred Recitation
6:45 TBC
7:15 Asana Practice & Feedback
8:30 Personal Time
9:00 Breakfast (silence)
10:00 Lecture
13:00 Lunch & Tea (silence)
13:30 Free time (official breaking of silence) & Karma Yoga
15:30 Lecture
16:30 Asana Practice & Feedback
17:45 Pranayama
18:00 Personal Time
18:30 Temple Puja & Kirtan
19:30 Dinner (silence commences)
20:30 Evening Meditation / Movie
21:00 Official Program Concludes (silence is maintained until after lunch the next day)
Schedule concludes 1 week later and everyone leaves at midday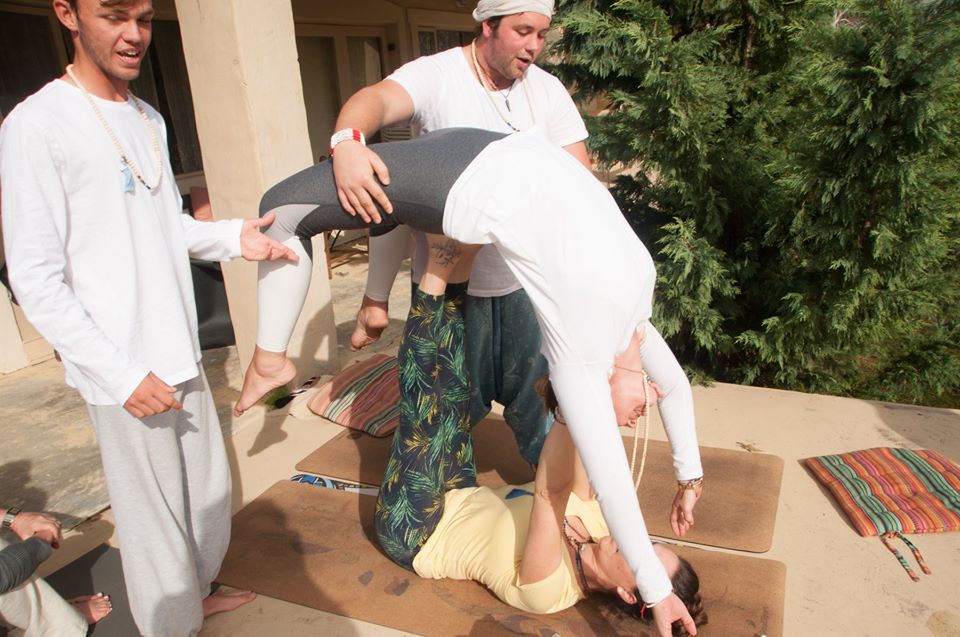 Hands On. In-Person. Practical
This week allows students to do hands-on work, to teach, to practice hands-on adjustments, and to learn how to work around basic injuries, and with special population groups.
This is an aspect of your training which must be done under the supervision of a teacher - and cannot be done online.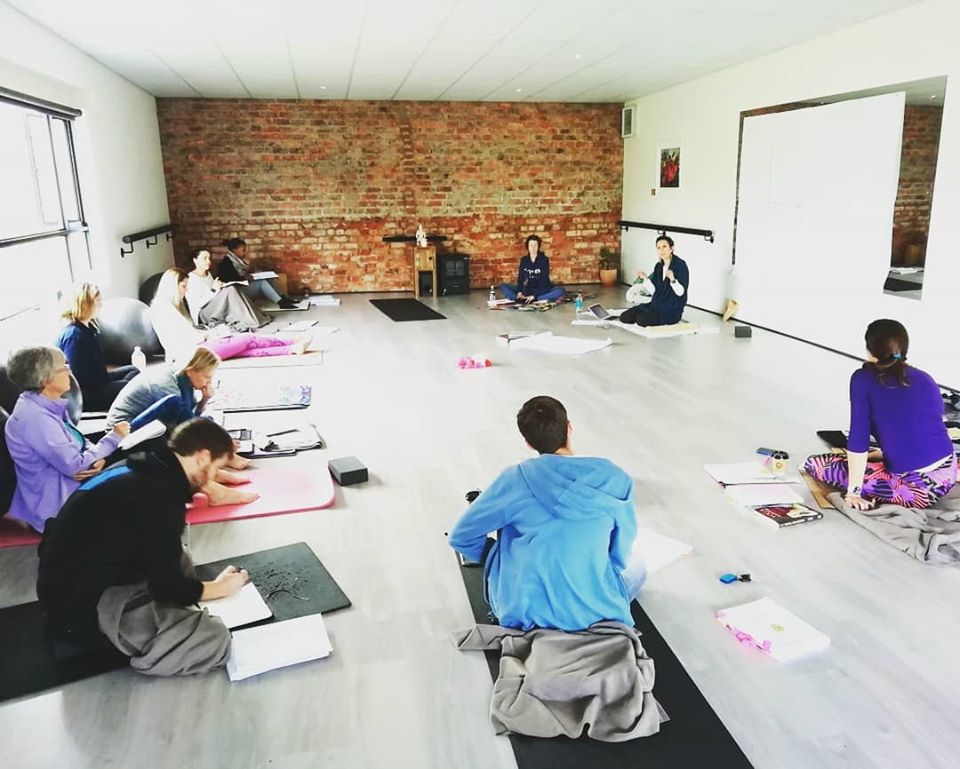 Opportunity to Test Each Student's Knowledge
By now students have done a multitude of quizzes, assignments, and reflective work. Each day on retreat, students will have the opportunity to demonstrate their skills by teaching practical classes. Toward the end of the retreat, each student sits to write a closed-book exam - these are marked on-site, by the peer group, and used as a teaching aid.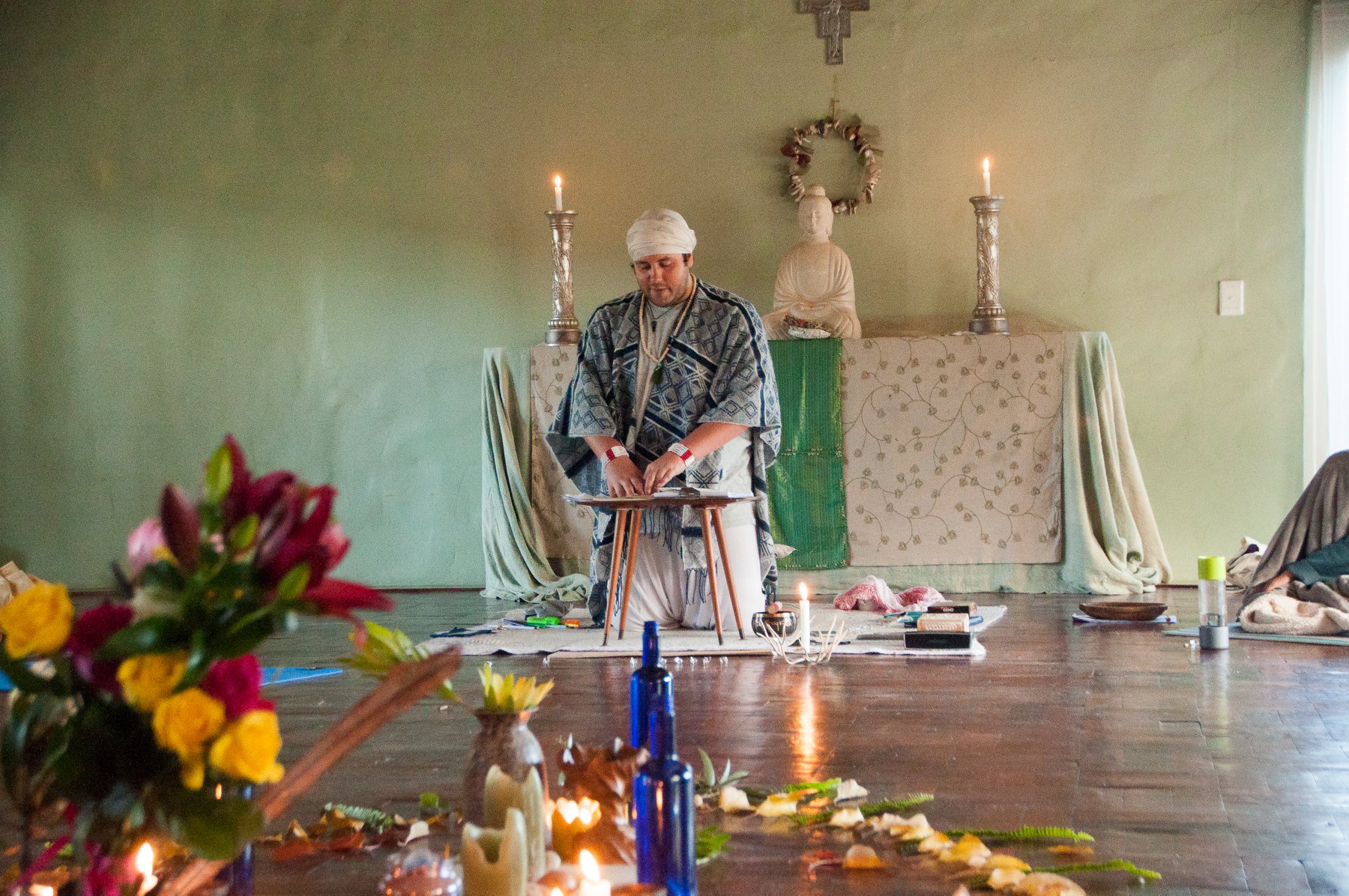 Experience the Sacred Tradition. Live an Ashram-Based Lifestyle
ISHTA yoga is based on the teachings of generations of sacred wisdom teachers, passed to use by Kavi Yogiraj Swarananda Mani Finger. We spend much time immersing ourselves in the living tradition of yoga - sacred chants, cleansing practices, daily meditation, and ancient spiritual practices - all set into an ashram-inspired daily itinerary.
Graduate as an Internationally-Registered and Accredited Yoga Teacher (200 hour level)
This module is the final of your academic modules. Once you have completed (and passed) all your quizzes, handed in all assessments and assignments, signed off your log sheets, and passed your practical and theory sections of this course, you are eligible for consideration as a graduate of the ISHTA YOGA YTTC (200hr).
Your certification is earned, not bought! Course fees cover lecture fees, material content, course costs, etc, but only you can ensure you put in the work to graduate.
Thus, each graduate can know, in their heart that they have earned their right to call themselves an ISHTA Yoga Teacher.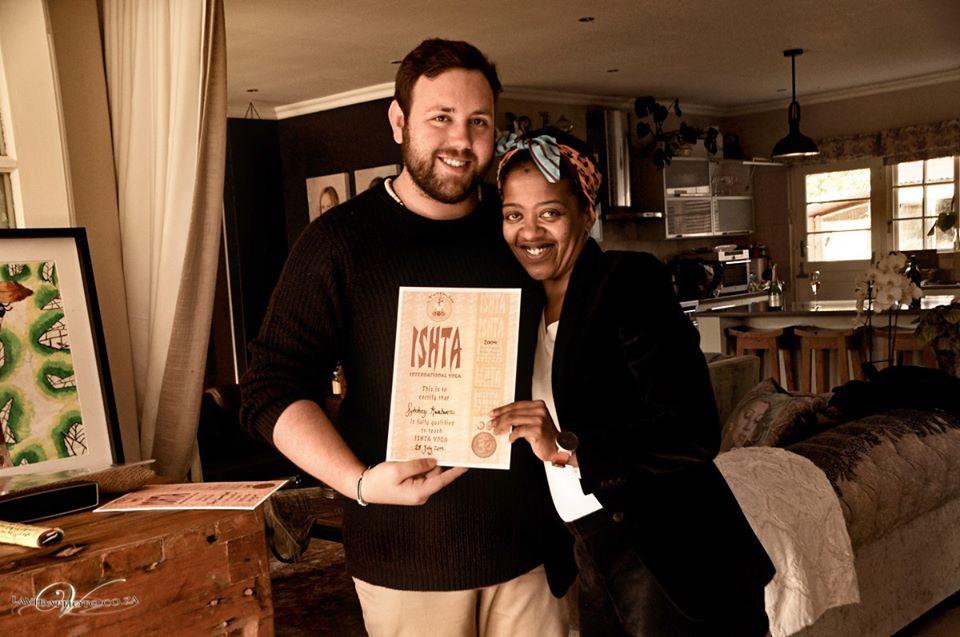 PLEASE BOOK YOUR PLACE ON THE NEXT MODULE 3 RETREAT
Dates and venues are available through enquiry.
Please book through emailing us directly: